Description
Chamomile – Matricaria recutita has anti-inflammatory, antispasmodic, anti-bacterial, antifungal and sedative properties.  Chamomile is also rich in antioxidants which assists the immune system, it aids digestion and improves the quality of our sleep.
Chamomile is also beneficial in reducing menstrual pains, treating diabetes (lowering blood sugar levels), slowing down or preventing osteoporosis, treating cold symptoms and for mild skin conditions.
Chamomile tea is made with ½ -1 teaspoon dried flower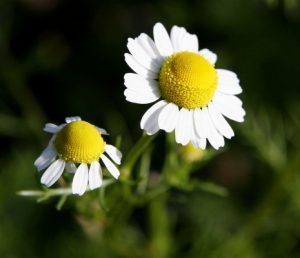 s, add boiling water and let it brew for 3 – 5 minutes, remove the teabag or strain.  Enjoy your tea.